Dynamic Website Development
Embark Software Developers Group is actively engaged in the process of designing and development of the database driven dynamic websites. Website design service has come a long way since its inception. Today websites are a vital component of inbound marketing, henceforth it is necessity to create a dynamic environment where elements are interactive and eye catching ability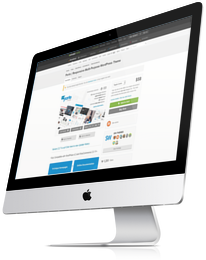 to change on real time basis. Taking Dynamic web designing to a whole new level, Embark Software developers group is an India based dynamic web design service providers who are aware about this genre of web design and development. If it is only the budget that forces you give up your dream of having a new design for your dynamic website.
Dynamic sites on the other hand can be more expensive to develop initially, but the advantages are numerous. At a basic level, a dynamic website can give the website owner the ability to simply update and add new content to the site. For example, news and events could be posted to the site through a simple browser interface. Dynamic features of a site are only limited by imagination. Some examples of dynamic website features could be: content management system, e-commerce system, bulletin / discussion boards, intranet or extranet facilities, ability for clients or users to upload documents, ability for administrators or users to create content or add information to a site (dynamic publishing).
Our Web Design and Development Services are for:
Dynamic Website Design and Development
School, College, and University Website Design and Development
Company, NGO, Society, Organization Website Design and development
Custom E-commerce shopping website design and development
Basic Features of Packages:
One time charge for web design. No Annual Maintenance Charge
Extra Pages can be added to the website at an additional cost of Rs 1000/page and 10 pictures per page.
One page is defined as that which prints out in A4 size paper from Browser in Medium Size Font.
Website content design start from 1 html page(A4 size) or more including all HTML, Jquery Animations, Menus. Meta Tags and keywords for SEO will be added to pages as needed.
Minor corrections / changes to text is done free of cost if the design website is hosted on our server.
Advantages of Dynamic websites:
New content brings people back to the site and help in the search engines
Much more functional website
Can Work as a system to allow staff or users to collaborate/li>